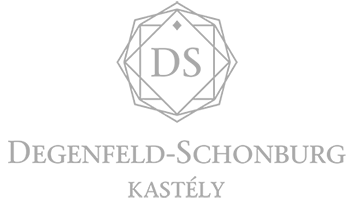 Degenfeld Schonburg
Castle
The Téglási Degenfeld Schomburg Castle is the largest castle in the Eastern Hungary, once housed in the walls of the renowned Degenfeld family. The former noble family mansion was transformed into an event center in 2014.
The 10-hectare park surrounding the castle is a nature protection area. The 200-year-old sycamore trees in the park are of unparalleled beauty. Renovation of the park started in 2013, with trees and shrubs that can be saved and young saplings, so the garden also offers a pleasant stay for visitors to the castle. A study path, barbecue terrace and fishing pond are planned to make your stay even more pleasant.
It hosts conferences, corporate events, exhibitions, celebrations, family and youth programs, but the impressive building is also a popular wedding venue.
Weddings
Business Events
Holiday Events
Youth and Family programs
Event capacity:
200 persons
Destinations

Halfway between Debrecen and Nyíregyháza, the Téglási Degenfeld Schomburg Castle, the largest castle in Eastern Hungary is located. Nowadays, the castle, which serves mostly as venue for events, houses the Local History Exhibition presenting the history of the village, the Castle Museum on the castle and offers temporary exhibitions in its exhibition halls.
The castle hosts regular celebrations, youth and family activities, and the youngest can explore the area's wildlife on the Study Trail. It is worth trying the hiking trails of the nearby Great Forest of Debrecen
The two nearby big cities, Debrecen and Nyíregyháza, will attract visitors with many attractions, including the Nyíregyháza Zoological Park, the Debrecen Arboretum, the Debrecen Botanical Garden, the Déri Museum and the famous Flower Carnival on August 20.
Gallery

Téglási Degenfeld Schomburg Castle - Téglás
Hungarian Castle Hotel Association