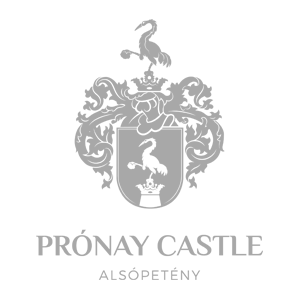 The buildings of the Prónay Castle in Alsópetény have been renovated faithfully. Thus, the Grand Castle, the Small Castle, the former manor-house hotel and the newly built Bathhouse await your guests with four-star comfort, exclusive rooms and enchanting surroundings.
Reflecting the style of the early 20th century, the comfortable, spacious suites of the early 20th century, the swimming pools overlooking the park, the hot tub, salt chamber, steam cabin, and the park gardens of the 2-hectare park surrounding the castle are truly relaxing.
At the castle restaurant, guests can taste its own products and local flavors, for which wines made from the grapes of the family estate are being offered.
Prónay Castle is the perfect choice for those looking for a true castle experience, and its representative halls and salons with sound, light and projection technology provide the ideal setting for business and corporate events and weddings.
Corporate Events
Private events (birthdays, anniversaries)
Weddings
Conference
Training
Hunter Events
Private guests
Event capacity:
150 persons
Destinations

Located 60 km north of Budapest, directly on the Danube Bend, the Prónay Castle in Alsópetény and its surroundings offers many exciting and interesting activities. There are many hiking trails to choose from, but it is worth to visit here, inter alia, the Andreánszky Castle, the church of the village of Alsópetény, the Werbőczy Pyramid and the Prónay Lookout. The Cser Lake is perfect for fishing, but there is also a hunting blinds activity and truffle picking at the castle.
A great program for gastronomy lovers is the wine tasting made from the wines of the area, and guests open for handicrafts can try the Stool Painting Workshop and the Watercolor Painting.
Once you've seen and tried everything in the area, you can easily reach the nearby Visegrád Castle, Hollókő or even Budapest by car.
Gallery

Hungarian Castle Hotel Association